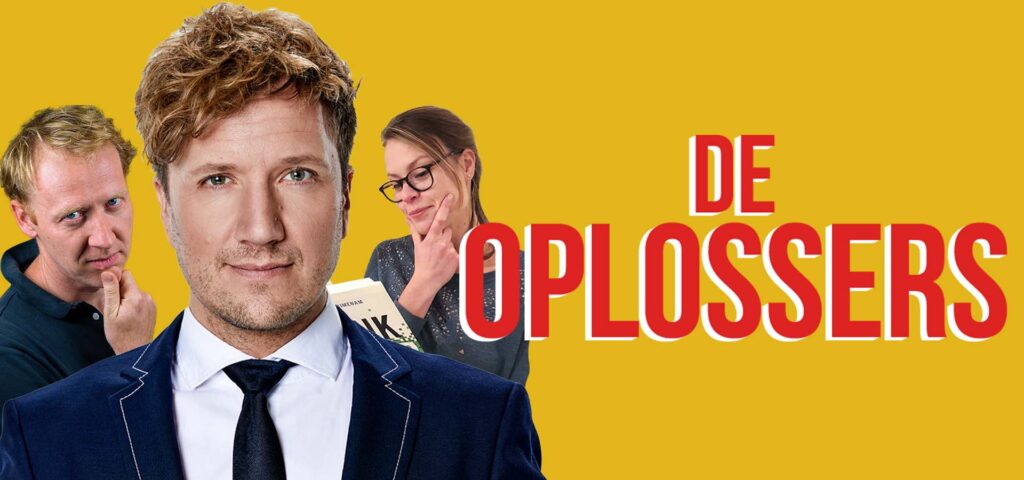 The Port of Rotterdam as Solution
The Dutch housing shortage is manifesting itself on all fronts. There are too few rental properties, but also too few homes for starters, large families, and retirees. Mortgage rates are low, but house prices are skyrocketing. And those who do not qualify for social housing will pay themselves blue. How do we ensure that everyone has the right to a suitable home?
.
"Anchorman Klaas van Kruistum, Michiel Hulshof of Tertium and Claire van der Meer of the Universiteit van Nederland believe that every complex problem has a solution. And together we use the best of Dutch science to find it!"
.
In episode 2 of 'De Oplossers' of KRO-NCRV, Maurice Harteveld explains how the current harbour areas of Rotterdam could be the game changers in the housing crisis. Do we want to sacrifice the green pastures around the city or the harbour areas with large-scale polluting industries?
De Rotterdamse Haven als Oplossing
De Nederlandse woningschaarste manifesteert zich op alle fronten. Er zijn te weinig huurwoningen maar ook te weinig woningen voor starters, grote gezinnen en gepensioneerden. De hypotheekrente is laag, maar de woningprijzen rijzen de pan uit. En wie niet in aanmerking komt voor een sociale huurwoning betaalt zich blauw. Hoe zorgen we ervoor dat iedereen recht heeft op een geschikte woning?
.
"Presentator Klaas van Kruistum, Michiel Hulshof van Tertium en Claire van der Meer van de Universiteit van Nederland, denken dat elk complex probleem een oplossing kent. En gebruiken samen het beste van de Nederlandse wetenschap om die te vinden!"
.
In aflevering 2 van 'DeOplossers' van KRO-NCRV legt Maurice Harteveld uit hoe de huidige havengebieden van Rotterdam weleens de gamechangers in de Wooncrisis kunnen zijn.
Willen we het groene weiland om de stad opofferen of de havengebieden met de grootschalige vervuilende industrie?
where:
Episode #2 – Woningtekort
KRO-NCRV, NPO Radio 1
Friday 17 December 2021
.
Listen as podcast: NPO Radio 1 – De Oplossers, or via Spotify, Apple Podcast, Podtail, and Google Podcast.
Cross-Media Website: De Oplossers
More: KRO-NCRV Press Release