Sorry, that didn't work.
Please try again or come back later.
503 Error. Service Unavailable.
Delft University of Technology at
Seoul City Architecture Biennale

City as Architecture – Architecture as City
Exhibition

2nd September — 5th November 2017

Seoul Biennale of
Architecture and Urbanism
Donuimun Museum Village
Active Archive
7-24, Sinmunno 2(i)-ga, Jongno-gu, Seoul

The International Studio, a program of the Seoul City Architecture Biennale, serves as a bridge of dynamic knowledge linking academics, experts and government officials involved in the Biennale. International studios collaborate on the main themes of the Seoul Biennale through cooperation between 27 universities in Korea and abroad. Participants conduct in-depth research on the field from Changsin-dong in northeastern Seoul to Euljiro in downtown Seoul and Seoul Station in the southwest.

델프트 공과대학교
서울시건축비엔날레

건축으로서의 도시 – 도시로서의 건축
박람회

2017.9.2.—11.5.

서울도시
건축비엔날레
돈의문 박물관마을
능동적아카이브
서울특별시 종로구 신문로2가 7-24

서울도시건축비엔날레의 프로그램인 국제스튜디오는 비엔날레에 참여하는 학계, 전문가, 정부 관계자들을 연결하는 역동적인 지식의 가교 역할을 한다. 국제스튜디오는 국내외 27개 대학교의 협력을 통해 서울비엔날레의 주요 주제에 대한 공동 연구를 진행하며, 참여자들은 서울 북동부의 창신동에서부터 서울 도심인 을지로 지역, 그리고 남서부의 서울역 지역에 이르는 현장에 대해 깊이 있는 연구를 시도한다.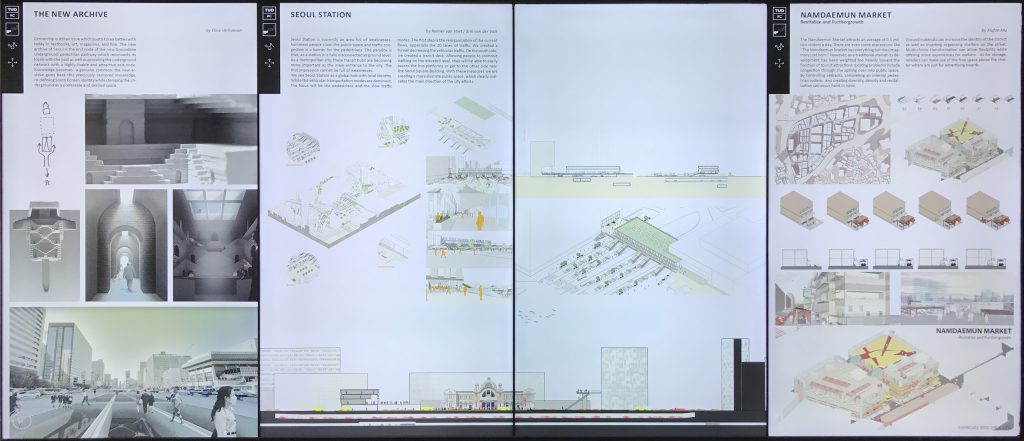 …among others with Delft proposals for The New Archive, where "knowledge becomes a genuine common" as the project opposes suppression of communication and other ways to bias information. (by Eline Verhoeven), – for Seoul Station, where the commonality is grounded in being "a global hub with local identity" and as such the project aims to bring pedestrians of all kinds together: commuters, passers-by, residents on both sides of the station, visitors, homeless, etc. (by Reinier van Vliet / Erik van der Valk), and for Namdaemun Market, where "an average of 0.4 milllion visitors a day" makes place a common by nature. The market is more than just a tourist attraction, thus the project proposes revitalisation with an authentic design strategy for further growth. (by Xiufan Mu) See above. Other proposals include for example also Re-Desification for the Commons, valuating, improving and extending "the characteristic of the small grain residential with occasional micro-manifacturing space" (by Ailsa Craigen),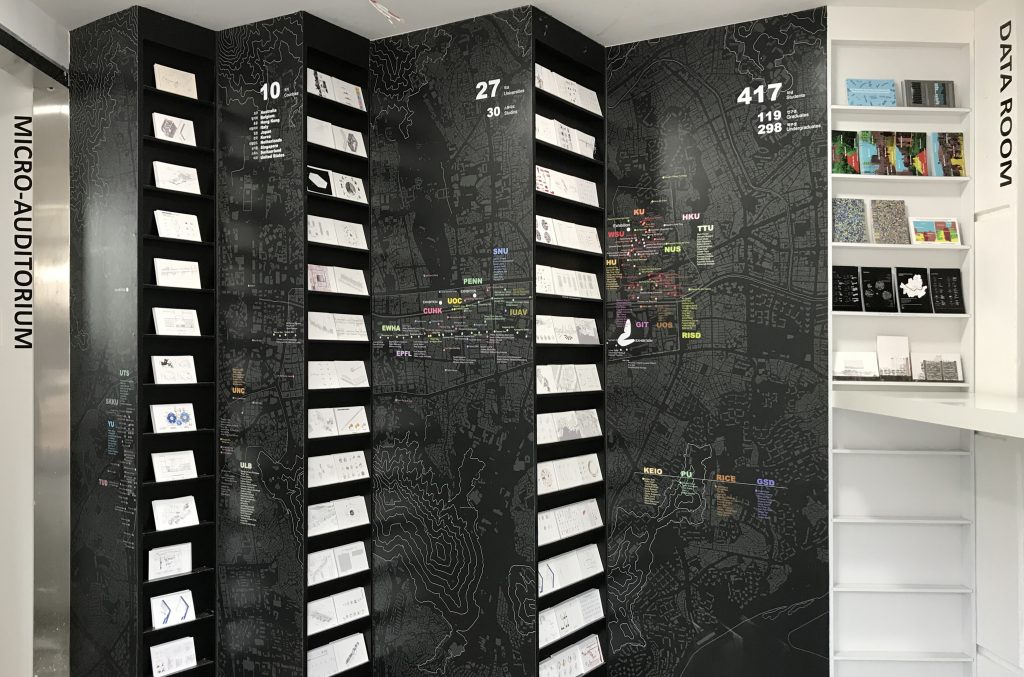 .
Why do we dream of cities where citizens are the owners? And how can such a city space be made and what should be made? We will examine domestic and foreign cases and current attempts to share the commonality and peculiarity of the city as a common material, and discuss the possibility of life as a commoner, one of the civic roles.
Jeon Eun Ho, 8th June 2017

Curator at Seoul Biennale
John Hong

Delft Institute of Technology
Roberto Cavallo
Maurice Harteveld
Steven Steenbruggen
Valentina Ciccotosto
.

.
우리는 왜 시민이 주인인 도시를 꿈꾸는가? 그리고 그러한 도시 공간은 어떻게 가능하며 무엇을 만들어 가야 하는가? 공통성과 특이성이 조화를 이루는 공유재로서의 도시에 대하여 국내외 사례와 현재의 시도들을 살펴보고, 시민의 역할 중 하나인 공유인으로서의 삶의 가능성을 함께 논의해 보고자 한다
전은호, 2017.6.8.

서울비엔날레 큐레이터
존 홍

델프트 공과대학교
로베르토 카발로
모리스 하르트벨트
스티븐 스틴브루겐
발렌티나 치코토스토
.