Sorry, that didn't work.
Please try again or come back later.
503 Error. Service Unavailable.
Delft University of Technology
Julianalaan 132-134
Delft
Our conference 'For Example Delft' addressing approaches in architecture education: What to teach in the context of Radical Realities? What to learn from the Humanisation of Design? How to prepare for Multi-Actor Approaches? How to be qualified in an age of Animated & Automated Creation? – with resp. Merete Ahnfeldt-Mollerup (Royal Danish Academy) Peter Staub (University of Liechtenstein) Maria Rubert de Ventós (ETSAB) and Thomas Bock (TU München). In the evening: Laura Lee (Carnegie Mellon University) and Diane Ghirardo (University of Southern California).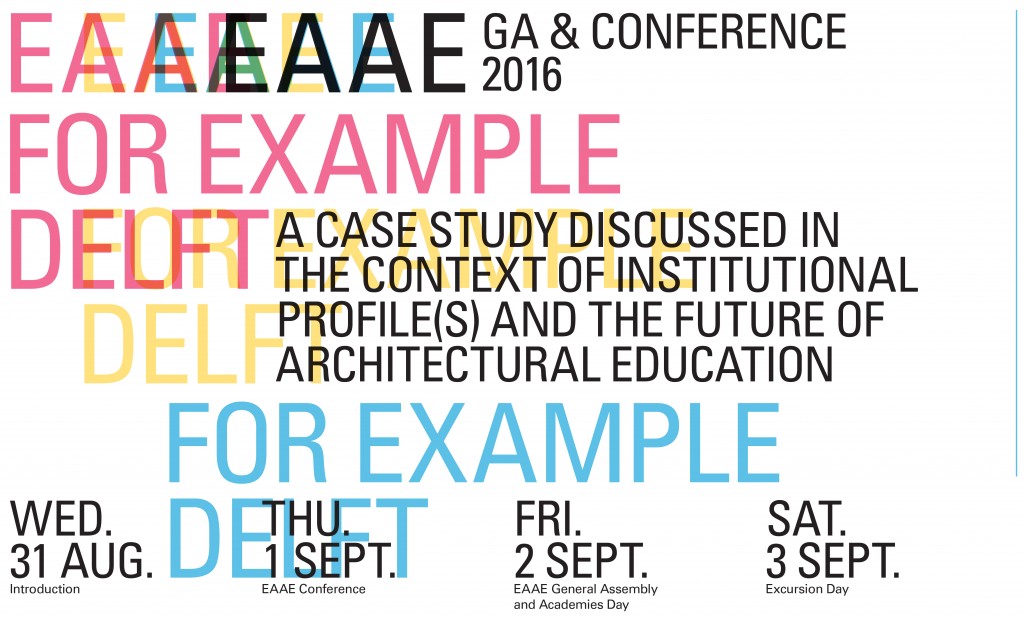 See:
EAAE Annual Conference & Assembly September 2016 (available in 2016)
European Association for Architectural Education / Association Européenne pour l'Enseignement de l'Architecture