Sorry, that didn't work.
Please try again or come back later.
503 Error. Service Unavailable.
Prague has more arcades than Paris. Still, they are less known. This is unfortunate, because these arcades underlining the identity of Prague and the Czech Republic. This is underpinned particularly during the 1990s arcade renaissance. New arcades have been designed, like Pasáž Jiřího Grossmanna (1995 –1996), Rathova Pasáž (1996), and the redesign Hrzanska Pasáž of 1702-1704 (1996). These projects have upgraded existing arcade systems, introduced new styles, but foremost new hopes… It echoed an update on the Czech Awareness.
Throughout history we have seen this happen in the design of arcades in Prague. This particular study brings us back to the rise of Bohemian identity and unfolds an epistle illuminating an alternative arcade project. As such, the study reframes relations between design of public space and society and provides a way to understand shifts in these.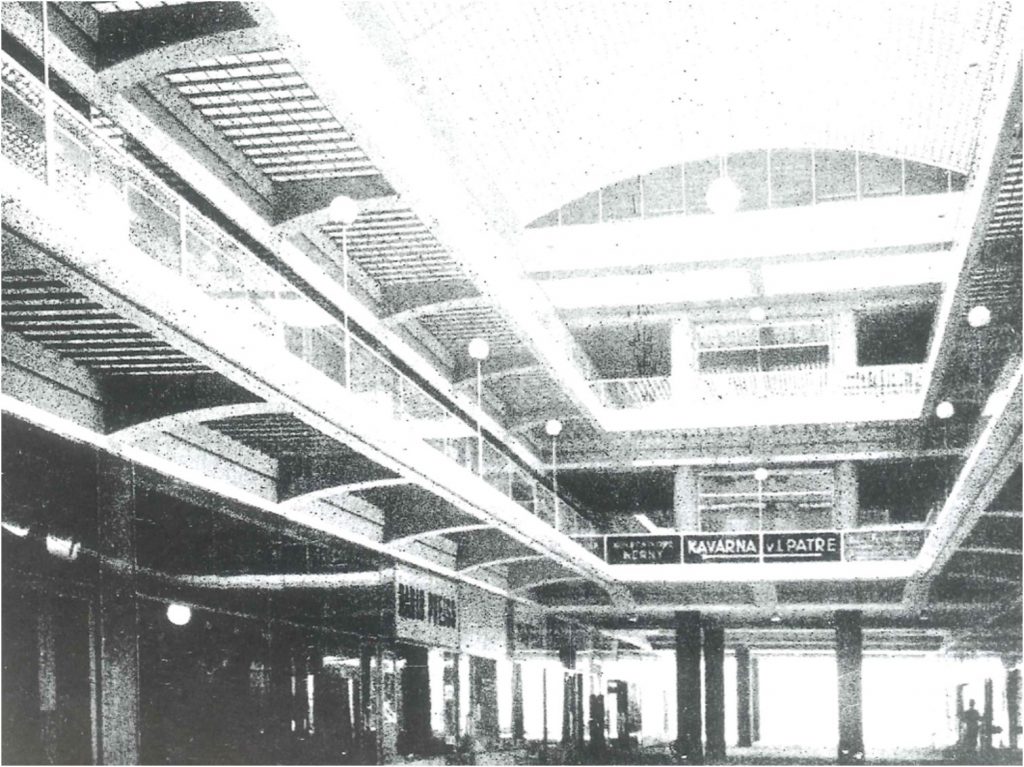 Pasáže Černé Růže (1936), by Oldřicha Tyla
Pražské Pasáže
Arcade Projects in Prague
Public Buildings | Urban Architectural Design | Contextual Assignment
as projects for people, and projects within Society