Sorry, that didn't work.
Please try again or come back later.
503 Error. Service Unavailable.
If the current period teaches us, as colleagues, anything explicitly, it is that we must take account of a changed way of thinking on public space and housing. This shift presents us with a major challenge when it comes to further densification of the city. The existing urban fabric needs revision, even in areas where there is no increase in density. Public space is becoming more homely, and houses are becoming workplaces, so partly more public. We will pay more attention to the immediate living environment: the space in the vicinity.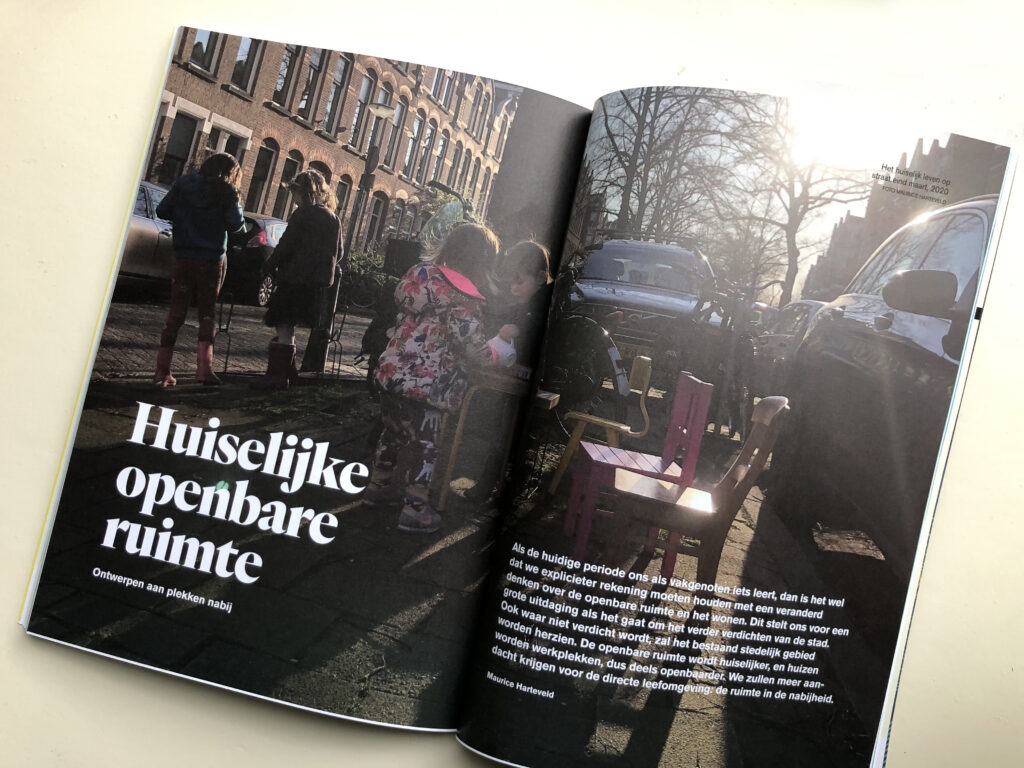 Read the article in Dutch:
Harteveld, Maurice (2020, October) Huiselijke Openbare Ruimte. Ontwerpen aan Plekken Nabij. In: Ruimte + Wonen. #3/2020 Thema Publieke Ruimte, 101e Jaargang, Nummer 3, October 2020, pp. 72-79
Ruimte + Wonen is a Dutch magazine and knowledge network for spatial professionals and housing experts, originated from the magazines S+RO and Tijdschrift voor de Volkshuisvesting. Go to 'Ruimte + Wonen' membership