Sorry, that didn't work.
Please try again or come back later.
503 Error. Service Unavailable.
Interior architecture needs urgently new approaches to research, notate and analyse interiors, explicitly interconnecting the complex and layered world of the city.
The KU Leuven and interior architecture students have been exploring the boundaries between public and private spaces, and between architecture and social sciences. Their experiments pay much attention to human action in the public space in order to decipher its meaning. What is the interior in a globalised, complex and layered world? How do private worlds manifest in the public space and vice versa how does the world echo into the interior?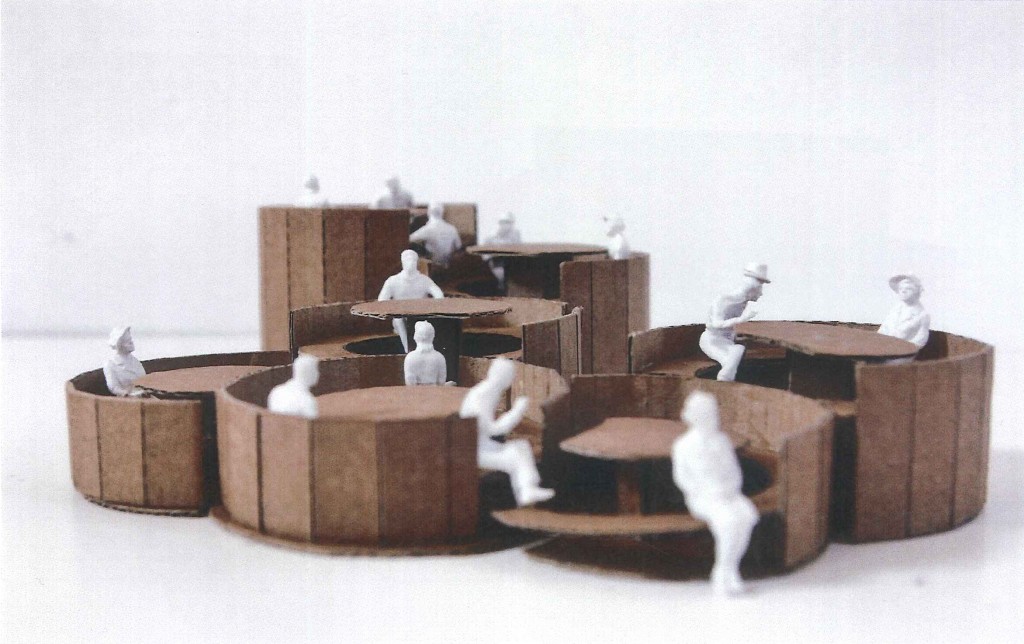 La Grand Harmonie, by Ted Wallace
Results of this last year of the cycle have been grounded on visual research methods, such as (auto) photography, mapping and (participatory) observation and coding of research models and sections. Inspiring thoughts!
Concluding Presentation
16 June 2016
Les Ecuries van de tram
Rubensstraat 95
Schaarbeek, Brussels
MA Interior Architecture (KU Leuven)
Peter Vansteenkiste, Leeke Reinders, Bart Lens, Jeroen Nys, with Tony Beynaerts, Yleni Bossu, Nell Buidin, Lieselotte De Freyter, Alissia Elo, Imane Ghadouan, Clémence van den Haute, Soumaya Helalouch, Onur Hiç, Laura Lampreu, Zakaria Sghiar, Ted Wallace Alves da Silva, and Mohammad Sadegh Babiy Zonouzi
Juries: Maurice Harteveld, Hans van der markt, Harmen van de Wal, Lies De Rauw, and Anke Buellens / Marjan Michels, Hans Venhuizen, Tom Bubbe, and Marie Lecluyse